Hi,
when exporting RTC360 data to E57, the images contained within contain photo-to-laser-parallax effects like the following: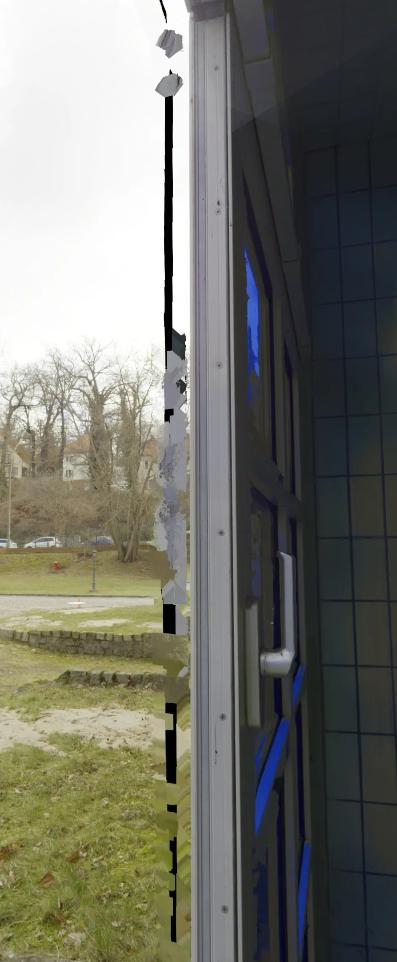 Similarly, consider a hanging power cable that is cut off repeatedly mid-air:

Clearly, some "project of the RGB camera onto the point cloud, and back-projection into an RGB image is going on".
Also clearly, the RTC360 did not see the RGB data like this, but saw a normal image with its multiple cameras.
Is it possible to avoid this, exporting only a cleanly-stitched panorama photo (via the cubemap images contained in the E57 export, or otherwise)?
I am aware that there will be some parallax since the RTC turns around the nodal point of the laser, and not the nodal points of its RGB cameras; but any pano stitching software like PTGui can create visually more pleasing output than what I've shown above, so I'm wondering if there's a way to get this with Cyclone Register / the Leica ecosystem.