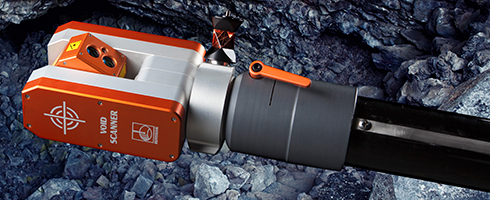 Carlson EMEA BV ("Carlson"), a wholly-owned subsidiary of Carlson Software Inc. has acquired the mining (Quarryman, Boretrak, C-ALS, Void Scanner), marine mapping (Merlin), and laser module (ILM) product lines previously owned by Renishaw plc ("Products").

This acquisition will enhance Carlson's existing product portfolio for the benefit of its customers and for former Renishaw customers. "Carlson has focused heavily on the mining industry with software, hardware, and machine control solutions since 1984," notes Bruce Carlson, President of Carlson Software. "These additional key hardware products for measurement and mapping of surface and underground mines greatly enhance our product offerings and will allow us to expand our focus more fully to the ore, quarry, and blasting industries."

For more information on these products, contact our corporate office in Maysville, Kentucky, U.S., or the following points of contact for regional sales and service:

North America: Gavin Franklyne,

[email protected]

South/Central America: Brad Husack,

[email protected]

Russia/Eastern Europe: Alexander Efimov,

[email protected]

EMEA: Nuno Fernandes,

[email protected]

Australia/APAC: Daniel Nanthathammiko,

[email protected]

About Renishaw

Renishaw is one of the world's leading engineering and scientific technology companies, with expertise in precision measurement and healthcare. The company employs over 4,000 people worldwide and supplies products for use in applications as diverse as jet engine and wind turbine manufacture, through to 3D printing, dentistry and brain surgery.

About Carlson Software

Carlson Software develops technically advanced software and integrated hardware providing full project lifecycle solutions to the land development and mining professional. For more information, call Carlson at 606-564-5028, 800-989-5028, or, in Europe, +31 36 750 1781, or visit

www.carlsonsw.com

.